Get Efficient With Business Systems and Technology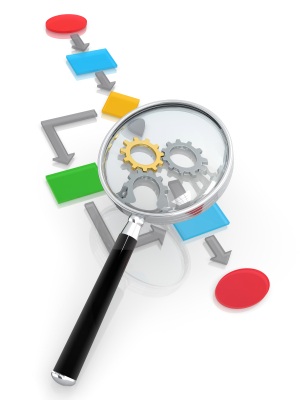 Is a large amount of your business' day spent doing long running or tedious jobs that you suspect could be automated or delegated to a computer program?
Many people hate technology because they see it as time consuming or complicated. You're probably right about that, the technology solution you have is not fit for your business. We look to provide easy to use time saving tools that will really help free up your time, and thereby help your business growth.
Think about it a different way, if we found a piece of software that saved you 30 minutes a day, every day, that really doesn't seem worth the effort does it? That saving in time over the year is 120 hours, or approximately three weeks of work!
Most businesses across their staff have much more than 30 minutes of time that could be replaced by the correct technology. With the correct technology in place, it also opens up other possibilities with staffing that may further reduce costs.
These improvements can be delivered to your business in an incremental manner so that your knowledge of the systems builds gradually, and does not overwhelm you.
Attrition, illness and other situations that reduce staff will also be much simplified with the right technology choices, as these can easily be understood and documented, leading to a business more capable of scale.
Ignoring this problem will delay business growth, you will be doing the things you hate doing rather than the things you are good at. Whilst your business does not have efficient business processes and business systems, and your customers do, the struggle will be increasingly greater for you to keep your business running.
Whilst a lot of business processes are complex in nature, we have many years of experience providing solutions to businesses to simplify their working tasks and automate their business systems. The process is quick and easy and we can get results to you quickly so that you start to feel the benefits sooner.
We have done this process for many businesses over the years, and have many satisfied customers. We are constantly helping businesses, and hope to do the same for you, although that is completely up to you.
Should you wish to find out more, please contact us.