Continuous Business Improvement – Reach New Levels Of Excellence And Profitability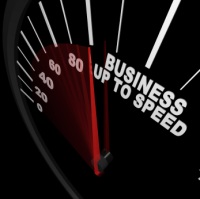 Especially in today's market, especially as a small or medium sized business, if is often very difficult to make money with your business. For many people, running a business consists of working very long hours to barely keep the wolf from the door. Continuous business improvement is necessary to stay ahead of the competition.
Whilst it is important to put in 100% effort to your business, it is not necessary to have such a bad lifestyle to build up a business. You first need to set your business in the direction that you want it to go, to find ways to grow the business, and end up with a nice passive income, or being able to sell the business.
We set you up with a business plan to get to you achieve your goals, settings milestones to get you to where you need to be. We then have access to Search Engine Marketing and Online Advertising, a business that will do advertising for you, which will immediately boost your business web site visitors. We also look to see if you have any technology that we can make more efficient for you, through automating tedious, long processes.
We will get you on track by helping you improve your sales, make sure that you have everything in place to achieve your goals, and your business coaching will help you to that end goal whilst freeing up your time so that you can concentrate of achieving your goals and making them a reality.